MONEY IN THE MESSAGE IS FINALLY HERE!!!
8 weeks of intimate, aligned, powerful explosion work to help you uplevel your messaging to
amplify & leverage it as a positioning tool in your brand, marketing, & sales to call in higher paying clients
with the unapologetic & bold mindset you need to consistently & fully get visible AF in it!
You have clients & make sales every month, but you want to know why you've done all the things & it still feels hard - every month still feels like you're starting over, doing the basic stuff you thought at this level you wouldn't have to just to sign clients, re-creating all the time, sometimes unclear!
Well, I've been there & I didn't go from $5k to $15k months in less than 3 months then to $50k months in less than 6 months because of
❌Magical Funnels & Email Sequences, Facebook Ads
❌Facebook Lives, Instagram Stories, or YouTube videos
❌Posting on social media & in groups, Challenges, Webinars, Video Series, Freebies, some secret Sales Page Formula
❌And certainly not PR - Tele-summits, Guest Speaking, Hosting Events, Interviews & Podcasts, etc.
❌Or, by re-branding my website, branding colors, or logo
These are the TOOLS to get your message out there more, to elevate your visibility, & get in front of 10 times the amount of leads & clients - but the messaging you use will ALWAYS be the foundation these tools are BUILT ON to scale who sees your message!
They do NOT exist without the messaging first!
𝘼𝙣𝙙,𝙩𝙝𝙚 𝙢𝙚𝙨𝙨𝙖𝙜𝙞𝙣𝙜, 𝙞𝙙𝙚𝙖𝙡 𝙘𝙡𝙞𝙚𝙣𝙩, & 𝙖𝙪𝙙𝙞𝙚𝙣𝙘𝙚 𝙮𝙤𝙪 𝙨𝙩𝙖𝙧𝙩𝙚𝙙 𝙬𝙞𝙩𝙝 𝙞𝙨𝙣'𝙩 𝙜𝙤𝙞𝙣𝙜 𝙩𝙤 𝙗𝙚 𝙩𝙝𝙚 𝙨𝙖𝙢𝙚 𝙖𝙨 𝙮𝙤𝙪 𝙛𝙪𝙡𝙡𝙮 𝙚𝙡𝙚𝙫𝙖𝙩𝙚 𝙮𝙤𝙪𝙧 𝙗𝙪𝙨𝙞𝙣𝙚𝙨𝙨.
Reality is YOU as a leader have evolved!
And because of that, your offers should be evolving, how you show up, how you think & your habits, who you want to work with/call in/support, & how you want to support them!
This isn't wrong, you're not leaving anyone behind, & wanting more is your birth right!
But to call in THESE levels of clients, you know to not just change your price on your sales page or application page, but to actually energetically call them in, you also need to show up on a different level which requires you to tap into the highest version of yourself so we can connect you with the highest version of your MOST ideal clients using the highest version of your messaging to position you & amplify your value so they can emotionally connect before the sales conversation even starts!
SO, THE INTENTION FOR OUR TIME TOGETHER ...
in this massively hands on, intimate experience - UNLEASHING YOUR NEXT LEVEL MESSAGING TO CALL IN YOUR NEXT LEVEL CLIENTS ... IN SHORT YOUR MESSAGING ON FIRE SO MORE CLIENTS & MONEY FLOWS!
Everything you create is riding on this - connecting with your audience to sell out of our next launch,
filling your signature program, automating your lead generation so it actually works & doing fill your community with the wrong people, booking 4 & 5 figure paid speaking gigs, keeping your sanity so you're NOT spending 90% of your time in messaging, content, marketing but instead get the best results in the shortest time so you can get time
back for you, the people & things you love, & your clients so your re-sign & referral rates can be bananas & create insane recurring revenue - the easiest & most joyous money you've ever made in your life, & focus on scaling your business & automating those tools I mentioned earlier so they actually work for you instead of taking the money...they help bring it in!
SPECIFICALLY DURING OUR TIME...
We focus on the structure, positioning, & strategy behind your messaging - how to use it as a marketing & sales tool, plus the mindset you need to 1000% EXPLODE your visibility & messaging - so you never feel lost, question if it's calling in the right audience, or unclear!
✅ Messaging Mindset to explode your confidence around being visible in your story, expertise, & your client results so you show up fully & more powerful than ever before as the high level leader who energetically calls in the higher level clients you desire so that you have no inner feelings of fraud, doubt, or hesitation around being able to serve these clients at this level, now!
✅Message & Next Level Ideal Client Clarity - honing in on the highest version of who you desire to serve & making sure that we ONLY speak to THAT audience, because those are the people who will value investing in themselves & doing it now, not later! This is not basic beginner ideal client work - it's the next level deep dive you need so that you can infuse the psychographics & inner thoughts your $3, 5, 10, 15, 20k clients have floating around in their heads & on their hearts & put them on paper & camera!
✅Positioning- how to leverage your messaging to position your your unique framework, offers, & expertise to stand out. So that we ensure your offer is positioned in a way that makes it the absolute best option for your next level idea clients & truly warrants the higher ticket price point without a shadow of a doubt!
✅ Using messaging as per-selling tool in your marketing so by the time prospects come in, they've been per-qualified, you've already started building a relationship with them, & they've already gotten to see what you do, how you do it, & what you've helped your clients do - now they just need to know how they can join us with faster sales, less objections, & reduced follow up time after the sales call/conversation
✅Plus, my messaging formulas my clients & I use to powerfully re-structure our content, sign 4 & 5 figure clients directly from the stage, social media post, emails, & livestreams, & how to re-purpose it so you reduce the time you're working in your business with proven messaging, content, & copy to use in your lead generation tools, throughout your brand & marketing to nurture your audience & position yourself as an expert & authority, & convert ideal clients selling your high ticket offers faster!
8 WEEKS INTIMATE GROUP COACHING WITH DAILY ACCESS TO ME & A PRIVATE COMMUNITY OF POWERHOUSE, HIGH VIBE WOMEN TO CONNECT WITH
Nov 5 - Jan 11
(15 PEOPLE MAX - ONLY 5 SPOTS LEFT)
DAILY ACCOUNTABILITY & ACCESS TO ME
IN GROUP TO REVIEW YOUR MESSAGING, COPY, SCRIPTS, EMAILS, VIDEO/BLOG/ WEBINAR TOPICS - BASICALLY ANYTHING THAT YOUR MESSAGING WILL TOUCH TO ENSURE IT'S CAPTIVATING & CALLS IN MORE LEADS & SALES (MONDAY - FRIDAY)
LIVE SHORT 15-20 MIN IMPLEMENTATION
FOCUSED TRAININGS WITH CLEARLY DEFINED SHINEWORK FOR EACH VIDEO SO YOU KNOW EXACTLY WHAT ACTIONS TO TAKE TO GET THE MOST IMPACTFUL QUICKEST
RESULTS + REPLAYS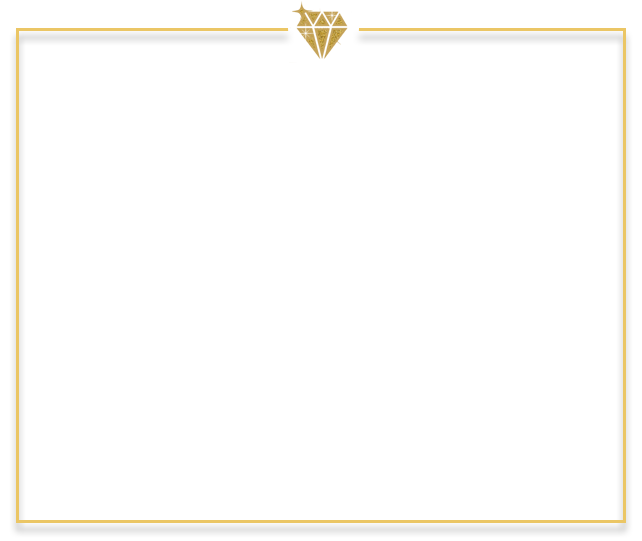 LIVE Q&A STRATEGY CALLS EVERY WEEK (RECORDED IF YOU CAN'T MAKE IT & YOU'LL BE ABLE TO POST YOUR QUESTIONS/ANYTHING YOU NEED FEEDBACK ON IN ADVANCE SO YOU ALWAYS GET YOUR QUESTIONS)
PERSONALIZED PLAN TO ROCK
OUT
THE 8 WEEKS & GET STARTED ON UP-LEVELING YOUR MESSAGING IMMEDIATELY
BONUS WEEKLY MESSAGING MINDSET MAKEOVER CALLS TO KEEP YOUR HEAD IN CHECK
(THAT MEANS 2 CALLS A WEEK, 16 CALLS OVER THE 8 WEEKS)
This program is about us getting deep, intimate into your messaging & is very action oriented vs. heavy on the content. After all, we want you to uses your uplevelled messaging to be making money, not just sounding pretty inside your head or our group right?!
So messaging on fire + focusing on consistent action, accountability, & support from me but also making sure you know exactly what to do, how to do it, & when.
If this sounds like exactly what you know you need for your next level, message me & tell me why you're ready to master your message & call in higher paying clients right now, not later!
Because now is the only time that existing.
You deserve to call in the best of the best, they deserve to work with you as, & you are so massively capable, ready, & worthy for them, right now, not later.
Let's do this.
I'm only taking 15 women in this experience with ONLY 5 spots are available for Nov 5 - Jan 11!
The last women who did the messaging work I take you through in this experience generated 15 TIMES the investment of this program in ONE month!
The investment is less this than ONE VIP day with - and we get to spend everyday for 8 weeks together with daily access for me to review whatever you need PLUS 1 strategy call each week AND a bonus mindset goal! Pure gold!