ORGASMIC OFFERS IS FINALLY HERE!!!
An intimate 6 week business & mindset accelerator with hands on, high level mentorship where we burn the basic & the boring from your business so we can uplevel your signature core offers into pleasureful, passionate, massively explosive premium experiences that you unapologetically show up for more powerfully than anything you've EVER created, marketed, sold, or delivered in your business before!

If any part of you is not massively in love with what you're already selling and you can feel that you're holding back with even an ounce of what you really want to be teaching & talking about, selling, charging, or who you really want to be working with, this is for you! Together we are going to burn the basic and buring to unleash the next level, explosive experiences you've been craving calling in the highest level of who you've been craving to serve!
You've signed clients, made sales, shown in a way you never thought you would, but there's still something missing! You find yourself losing pieces of you - what you really want to be teaching, what you are itching to really shout out, what you really want to being paid, and who you really want to be working with.
Yet you keep going with the offers you have because it feels really freaking safe! People know you for this, they even tell you it's your gift, you're getting paid for it right now so what's the problem!?

If you can look at yourself in the mirror & honestly shout out that you are 1000%, massively in love with everything you're offering, teaching, the work you're doing, the clients you're working with, the money you're making, AND the way it's impacting your personal life, cool! You go girl!
But here's the reality most leaders in this industry aren't talking about - you're bored! You feel incomplete! You know with every bone in your body that you're meant to be doing more, going deeper, being bolder, impacting bigger. Yet you stick with what you're doing because it's comfortable! Whether it's a complete business shift like my client Mariana needed to make (which actually allowed her to go from $2k months in a business she was massively unhappy in to $12k months doing what she loved) and it's a small but powerful shift like my Victoria (who didn't want to keep offering her 6 month program at the current rate because she wanted to spend more time home with her little ones and hubby but still increase her revenue and ended up cutting the program to 3 months at the SAME rate with a few other tweaks but not adding anything major and signed a client into it days later).
So what would it be like to experience in your own business:

💣Offers that are so aligned to you, they are connect to your deepest, fullest self expression of who you are where you get to be freer than you've ever felt to finally use the highest levels of your gifts.

💣Offers where you get to call in soul level clients who you feel so connected to and honored to support because you look at them and see how amazing they are and it fuels your soul to know that these people choose you because there was literally NO ONE ELSE that could serve them and speak to them like you.

💣Offers where you don't have to be anything else but yourself and get massively paid for it with clients you are in love with serving doing the work you are in love with pouring into the world!

💣Offers that literally come from every fabric of your being, from deep within you, that you fully trust like you've never trusted anything in your business before (besides that moment you made the decision to start which you've already crushed)!

💣Offers that you sit down to create the sales or marketing content and it literally just flows and oozes out of your body and you're screaming Y-E-SSS and OMG! as your body gets warm and your throw up your arms smiling from ear to ear because you can FEEL the transformation and experience your highest level clients will have from even an ounce of this offer you've birthed from within you!
THIS is what happens when you join us inside Orgasmic Offers! Ready to transform your offers & energy around them into explosive soul client magnetic whose natural side effect is confidently increasing your rates, celebrating massive revenue growth, producing more impact, attracting more clients you love working with, & invoking more freedom & pleasure in not just your business, but your life? 💣
When your energy is transformed around what your selling and it is so powerfully connected to you, you know it's not wrong because that would be saying who you are and every part of your being is wrong!
Right now you're bored AF with what you're selling so when you go to do that Facebook Live or IG Story, work on the funnel, post in a group, create the blog post, do a radio interview, or just plan talk about it at a networking event or simply the grocery store, you hesitate on if it's right, if it's enough, what will they think, or just rather now! Because the thought of really onboarding another client into it, selling it, is so annoying! And when you do, you really want to make the sale OR just pray & hope THIS time it'll be different!

What if you created your very own Orgasmic Offer™ that was built from every part of who you are, your greatest gifts, your deepest self expression, where you didn't have to hold back or worry about low vibe AF clients because your energy around it is also on a whole new level?

What if you you released the attachment to the result because you already know the power of what you're selling? And you already know that exactly who it's for is finding their way to you without you having to convince anyone or hustle them in!

What if there was no obsession over "finding the right people" because you literally infuse the highest level messaging & energy into your content, marketing, and sales that call in and attract exactly who you designed this offer for!

And because this comes from deep within you, it then connects on a deeper level than ANYTHING you've ever created with your soul clients.

THIS is what my Next Level Client Intimacy process will allow you to do - to tap into the mindset of your highest level clients and see exactly how to combine it with your fullest expression so you can become an energetic client magnet, calling in and manifesting every person your gift is already assigned for in the most radical, powerful, bold, beautiful way that in turns effortlessly books out your offers at their premium rates over and over again!
🔥THIS brings REAL, SUSTAINABLE grace, ease, flow, less hustle, alignment, explosive results to your next level!🔥
❌Because the way you're going about it all right now, it's draining you and it's sucking every ounce of life out of you!

🙋🏽‍♀️I know because it happened to me. In 2017, I was doing ok in my business on paper! I was making enough money for me to cover my business expenses & live off of full time, but it was at a cost. My relationship with in the toilet, my self care was non-existence, my health wasn't a priority, and my personal life was on the back burner - that includes family, friends, real traveling where I didn't have my laptop out at the beach or messenger on my phone glued to my hand at meals!

❌I couldn't do it anymore!

When I first started this business, this damn sure was NOT the vision I had. Sure, I was doing work I loved, signing clients, & making money, but it was costing me everything else I loved - my man, our future family, our goals together, my family, my friendships, my health, my sanity, my happiness. This was not the life I dreamed of.

I invested a ton chasing after more clients & money, always launching something new, on the where's my next client train only to settle for clients who overstepped my boundaries (because I didn't have any and allowed it) OR just weren't a fit which I knew the moment I signed them but hoped it would "be alright" because I wanted the sale! I replaced my job with a job!

I took a page from the time I personally managed $5 million dollars of business & realized constantly launching & not getting known for something was going to kill me!

🔥I went from selling 15 different offers, miserable, overwhelmed, exhausted to focusing on ONE core offer! In 3 weeks, I signed a $11k client into it!

🔥But something still wasn't right. I then took 6 tweaks following the explosive Orgasmic Offers Process, felt more aligned then EVER & signed 3 new clients into this offer plus a $2k client generating my first $21,561.20 CASH week! Went through the process again & made $107, 266.80 cash! Then again, had my first $40k & $50k months!

Now, the money is cool, but at this level in your biz you know it's about master much more!

♥️ I got to become more present with myself like never before! I stopped attaching my worth to the results in my biz! I stopped feeling tied down to my office & obsessed with my laptop & biz! I spent time collectively 6 months out of NY just b/c I wanted to be Bahamas, Costa Rica, & Virginia Beach! I took a week off a month so I could pour into me as a leader. Mike & I became more present with one another with monthly weekend getaways & date nights!

♥️ And from this massive place of love, inner connection, & receiving you get to create the most powerful offers using the highest level of your gifts & your deepest self expression to create something you're so aligned to, every fabric of your being calls in only high level, soul clients! You get to see all of you through a clear lens without fear, guilt, shame, hestination, doubt, comparing, or blame! Which brings you to each though, each desire, each limiting belief you crush, each new program and product you offer, each client you call in!

♥️ Being, just simply being within myself IS why I've been able to grow my business AND my life in a way that fuels me to keep going on rather than looking for ways to sabotage it!

🔥And to look at what this allows my clients to experience! 🔥


✨Alycia signing $5000 VIP Day clients plus weekends trips to Florida & more date nights with the hubby!
✨Justina adding speaking as an income & client generator while expanding her online coaching practice with a new local office which had been apart of her vision for over 5 years!
✨Dorianne having a $30k launch within 6 weeks of our intensive work and creating more time with her young daughter!
✨Stephanie signing $15k clients & indulging in family brunches & full spa days!
✨Erika tripling her mastermind rate for a 250% increase in weeks & hosting an EPIC in person event!
✨Delia doubling her rates & literally manifesting clients left & right in her inbox having more time to care for her ill mom!
✨Carolyn booking 3-9 clients each month into a $3500+ programs & feeling freer than she's ever felt in her biz!
✨Dezarae celebrating her first $20k week & finally seeing how important balance & self care!

My clients go from booking out $500 offers to $5000 offers, signing five figure clients, increasing their sales and launches by 200 - 900% in less than 6 weeks, opening their inboxes to clients who are asking how do they get in and don't even need a sales call because they BECOME SO CONNECTED to what they are selling that it CAN'T NOT SELL! They show up for it differently, they unattach their worth, they stop questioning IF they are enough, & get supported in constantly move out of any low vibe prison their ego creates! 🔥🔥🔥

🔥What would happen if you stopped doubting so much and just went for it?

🔥What would happen if you let go of what you've been forcing yourself to do and just went for what was massively aligned?

🔥What would happen if you stopped settling for ANY client and ONLY had space for clients you love working with?

🔥What would happen if you finally said no the things you really don't want to offer or sell anymore, the things you really don't want to teach anymore, the rates you really don't want to accept anymore, the people you really don't want to work with?

🔥What would happen if you actually sold what you freaking loved, worked with people you only freaking loved working with, focused on the things you are called to do, let go of expectations and rules and followed your heart?

🔥What would you do with that freedom when you have more time and energy for the other things that are important to you in your life, when you actually call in more higher level ideal soul level clients who want to keep working with you, when you actually have so much fun and feel free in your business like never before?
What's Possible Inside Orgasmic Offers™!
Burning the basic, being unapologetically allergic to the mediocre, repelling the low vibe clients, and trusting in your gifts to transform your offers into explosive experiences into soul client level magnets that you effortlessly book out and don't sabotage because it's who you become and simply being the highest version of yourself!
❤ You will be see exactly how you can grow your business with your core offers to increase your profit while also building it around your lifestyle and how you want to run your business.

❤ You will have a core offer that is on a whole other level than any other offer you've ever sold in your business that you are massively in love with marketing and booking out!

❤ You will leave feeling more energized, aligned, confident in your core offers!

❤ How you show up with change! You will be heavily allergic to basic!

❤ You will stop accepting other people's BS and call in high vibe, next level soul clients who are ready!

❤ You will be bolder than you've EVER been in your content, messaging, and marketing!

❤ You will call in clients who don't need a sales a sales call because they are so connected they already know it's a hell yes.

❤ You will trust yourself and be present with yourself like you've never been!
6 WEEKS INTIMATE NEXT LEVEL MENTORSHIP WITH DAILY ACCESS TO ME & A PRIVATE COMMUNITY OF POWERHOUSE, HIGH VIBE WOMEN TO MASTERMIND WITH
FEB 11 - MARCH 22
(7 SPOTS LEFT)
DAILY ACCOUNTABILITY & ACCESS TO ME
IN GROUP TO CALL OUT YOUR MINDSET BS THAT BLOCKS YOU FROM YOUR NEXT LEVEL AND AS A BONUS TO REVIEW YOUR MARKETING & SALES MESSAGING, CONTENT, & STRATEGY - BASICALLY ANYTHING THAT YOUR ENERGY & MESSAGING WILL TOUCH FOR YOUR CORE OFFER TO ENSURE IT'S CAPTIVATING & CALLS IN ONLY THE HIGHEST LEVEL CLIENTS (MON - FRI)
(4) EXPLOSIVE IMPLEMENTATION
FOCUSED HEART, SOUL, & STRATEGY TRAININGS FROM MY ORGASMIC OFFERS™ FRAMEWORK THAT HAS BEEN RESPONSIBLE FOR 10xING MINE & MY CLIENTS CORE OFFERS, CLIENT ATTRACTION, & SALES WITH CLEARLY DEFINED SHINEWORK SO YOU KNOW EXACTLY HOW TO BRING IN THE ALIGNED PIECES INTO YOUR BUSINESS TO GET THE MOST IMPACTFUL QUICKEST
RESULTS + REPLAYS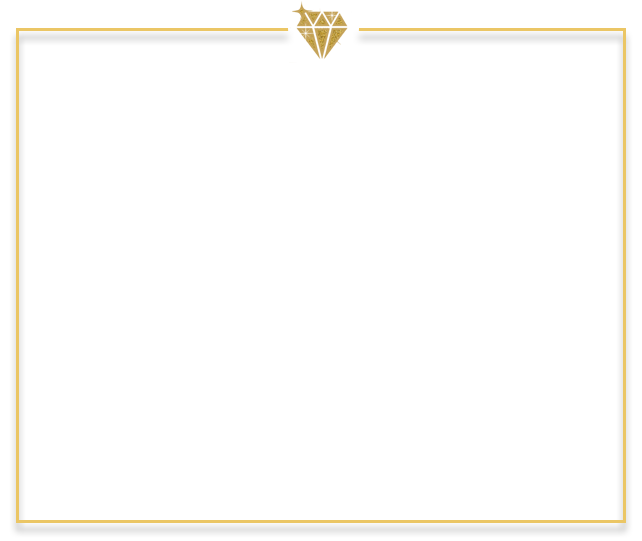 (2) WEEKLY LIVE MINDSET & STRATEGY CALLS EVERY WEEK OF OUR 6 WEEKS TOGETHER SO WE CAN HAVE LIVE SESSIONS FOCUSED ON CONNECTING YOU AT YOUR DEEPEST LEVEL TO YOUR SOUL LEVEL CLIENTS AND BIRTHING YOUR SOUL OFFERS THAT BRING IN THE RESULTS YOU CRAVE! (THESE ARE RECORDED IF YOU CAN'T MAKE IT & YOU'LL BE ABLE TO POST YOUR QUESTIONS/ANYTHING YOU NEED FEEDBACK ON IN ADVANCE SO YOU ALWAYS GET YOUR QUESTIONS)
PERSONALIZED OFFER ASSESSMENT & PLAN TO ROCK
OUT
THE 6 WEEKS & GET STARTED ON UP-LEVELING YOUR OFFERS & CLIENT ATTRACTION IMMEDIATELY. THIS WILL BE HANDS ON BETWEEN YOU & I TO ENSURE THAT EVERY OUNCE OF YOUR OFFER YOU ARE IN LOVE WITH FROM THE STRUCTURE, TO THE CURRICULUM, TO WHAT YOU'RE OFFERING, TO THE TIMING, TO THE PRICE, TO THE ENROLLMENT PROCESS, ALL OF IT!
BONUS - YOUR BONUS FOR ALLOWING YOURSELF TO RECEIVE THIS AH-MAZING EXPERIENCE IS BECOMING MASSIVELY ALLERGIC TO BORING, BASIC, RECYCLED PROGRAMS THAT SAY THE SAME THING WITH JUST NEW WORDS OR PRETTY PICTURES THAT CREATE NO REAL IMPACT OR TRANSFORMATION! YOU KNOW GET TO STEP UP AS A LEADER IN THIS LAND OF POP TART COACHES & EXPERTS WHO HAVE HALF THE PASSION & EXPERIENCE AS YOU!